The young generation of Traphaco Company set out to deliver Christmas gifts
Sharing the bustling Christmas atmosphere everywhere, the Santas and Snow Fairies of Traphaco have also set out to give gifts and good wishes to the children of Traphaco's staff.
After a year of suspension due to the Covid-19 pandemic, this year, the activity "Giving Christmas gifts to the children of Traphaco employees" was reorganized by the Youth Union of Traphaco Joint Stock Company. It has been 17 years since the first organization, but year after year, this activity is always full of enthusiasm because of the youth of each class of Youth Union members who have just joined the company.
Before leaving, the selected and paired members of the Youth Union gathered to meet to receive equipment and listen to the main content of the activity. The company's leadership came to take pictures and encourage the couples before leaving.
After that, from the company headquarters, each pair of Santa Claus – Snow Fairies with familiar red costumes, lovely reindeer manes and colorful gift boxes depart to everywhere to make Christmas wishes of the little ones come true.
Seeing the children's eyes light up with joy, seeing their dreams and imaginations take wings, indeed, these activities not only bring a warm Christmas atmosphere to each family, but also to those who are in charged as if receiving a gift in return are heartwarming moments.
Let's look back at some pictures of this meaningful activity and look forward to a peaceful and warm Christmas!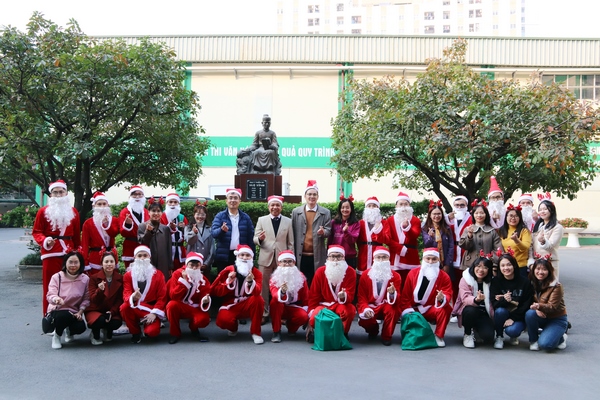 The company's board of directors took souvenir photos with the couples of Santa Claus and the Snow Fairies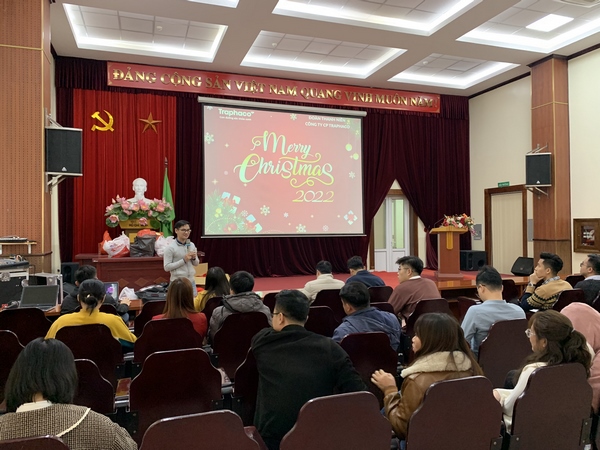 The preparation work in advance of the couples Santa Claus and the Snow Fairies