Traphaco Joint Stock Company donated COVID-19 heat-resistant sampling chamber to Hanoi CDC
On the morning of June 7th, Traphaco Joint Stock Company and the TML volunteer group donated the first sampling booths to the CDC (control disease center) in Hanoi.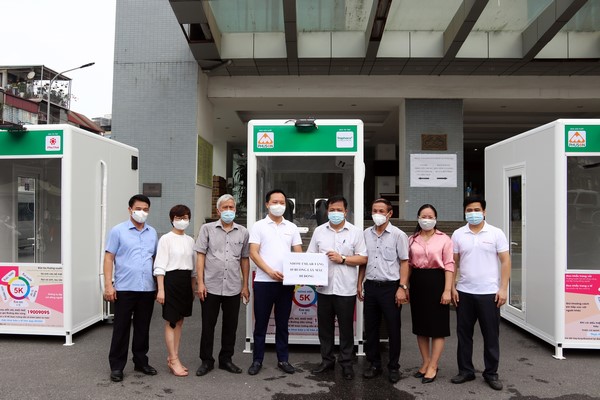 Starting from the fact that in hot weather conditions of 39-40 degrees Celsius, medical staff still have to wear tight protective clothing ... is one of the big challenges. At the epidemic center in Bac Giang recently, some staff members took samples for testing because they had to wear tight protective suits, with high temperature conditions, caused fainted, exhausted ... even though protection is very necessary and obligatory.
From consulting the testing room abroad, the implementation team called and contacted many places to consider the feasibility of deploying in Vietnam, from there on the design and construction plan. Each person has a job, after 3 days, the product will be completed.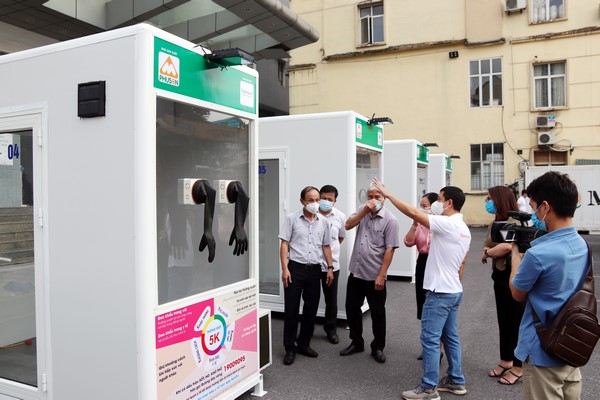 CDC leadership and sponsors take a visit at the test chamber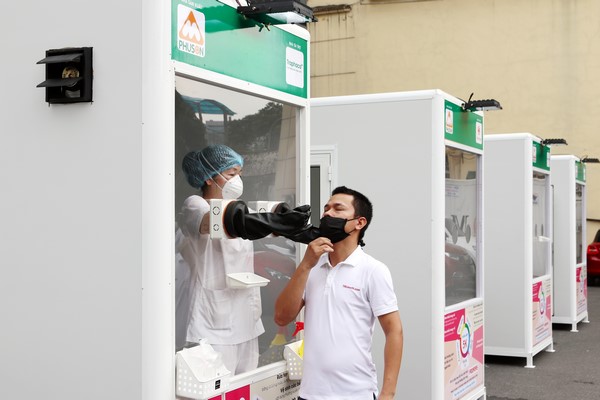 Medical staff take samples for Covid-19 test at the booth
The first 5 sampling booths were transferred to CDC Hanoi. These chambers will help the medical team reduce the possibility of infection when in contact with a large number of people taking samples for testing, especially each chamber is equipped with air-conditioning and ventilation equipment to help medical staff avoid hot sun, high temperature when wearing protective suits all day.
Currently, the group continues to produce 10 more to donate to CDC Bac Giang, Bac Ninh and Thai Binh.