Launching of Virtual Hub - Celebrating 50 years of Company Establishment Day
With the word "Dedication" of the medicine maker, Traphaco has constantly strived, overcome difficulties, pioneered the development of a sustainable Green value chain to carry out the noble mission of "Creating green products to care for human health".
With the aim of recreating Traphaco's 50-years legacy of development achievements, creating a touchpoint connecting the past - present - future unprecedented in the public's brand experience. TRAPHACO Virtual Hub was officially born.
The Virtual Hub will be structured by 3 touch points: PIONEER OPENING, CREATIVE INNOVATION AND ASPIRATION JOURNEY.
This virtual reality space helps viewers from all parts of the country and partners around the world easily explore Traphaco's art exhibition space through a virtual hub optimized for both PC and mobile. In addition, this first Virtual Hub is also meant to celebrate Traphaco's 50-years journey of building and development,
Performing the history, scale and position that commensurate with the leading Green brand in the pharmaceutical industry, as well as Provoking the pride of generations of Traphaco employees; the admiration and respect of customers and partners during the past time.
Ready to explore today to make more impressions, thereby trusting and accompanying with Traphaco brand in the future!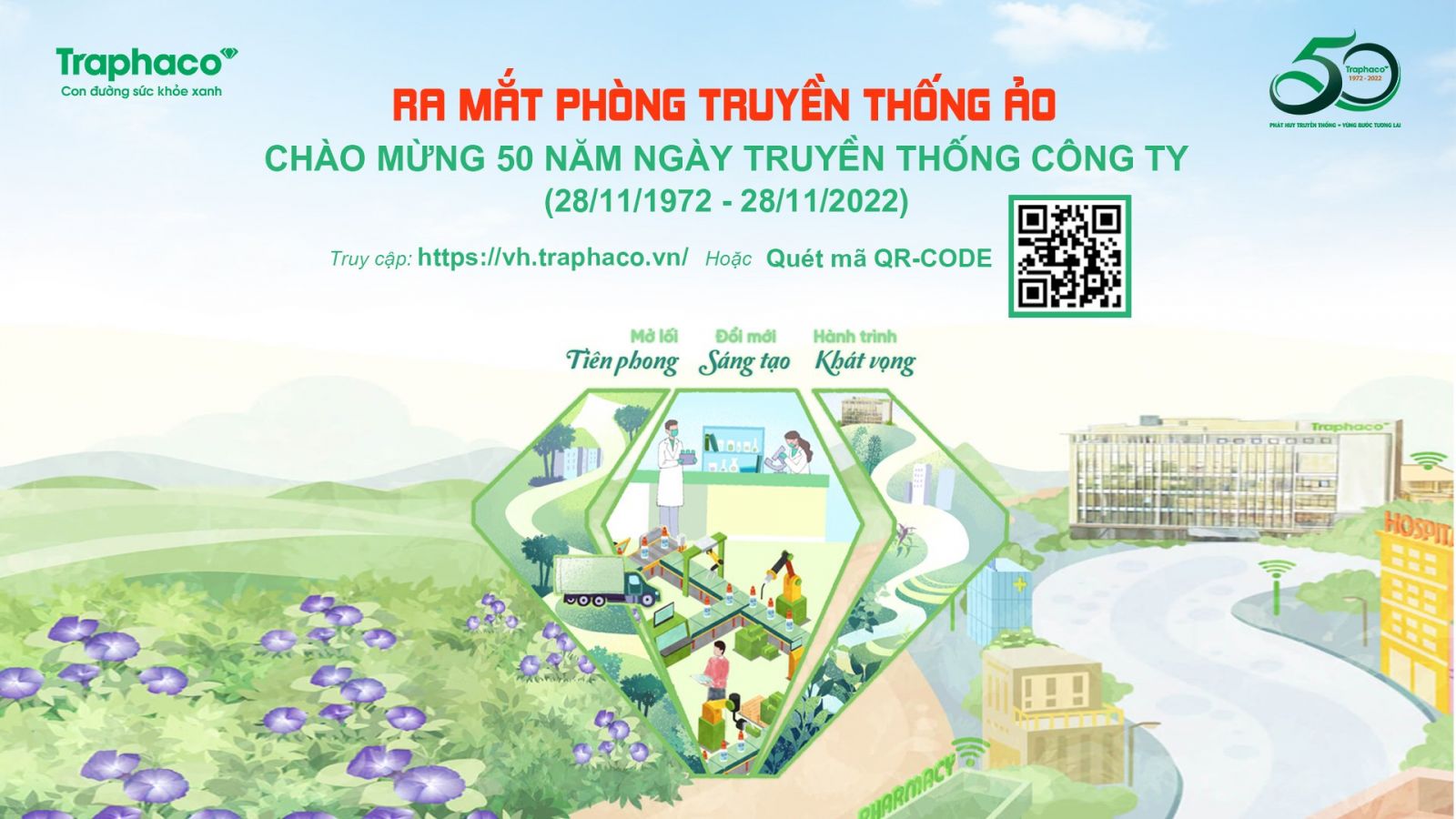 Please visit: https://vh.traphaco.vn/ or scan the QR code (on the photo) to experience